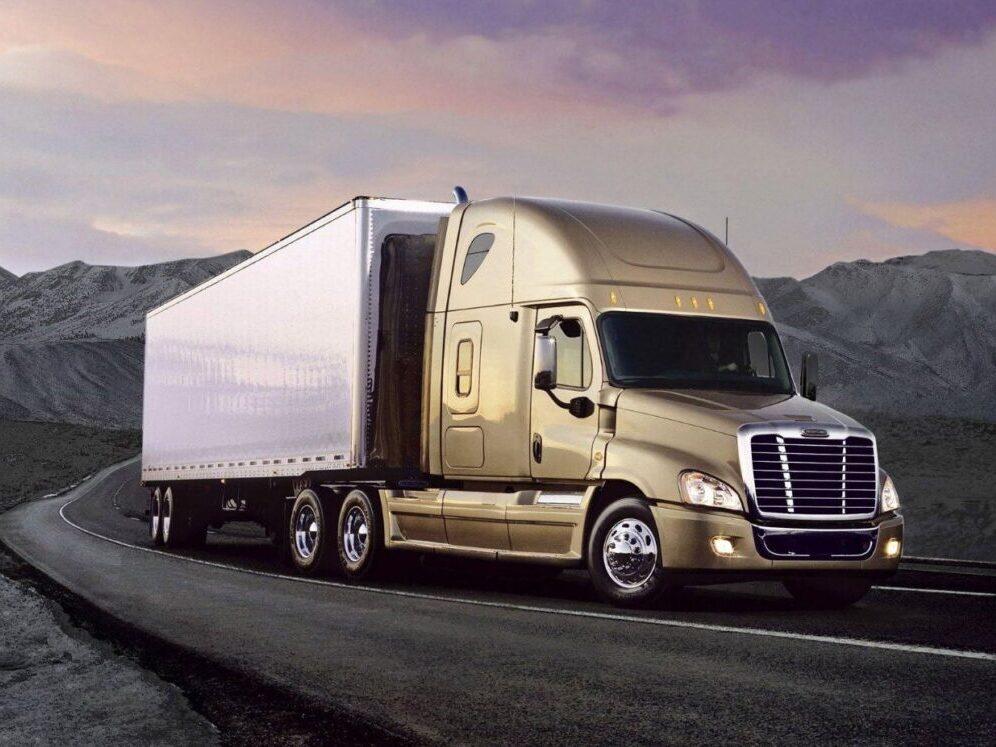 Full Truckload / LTL
Truckload and less than truckload (LTL) are both excellent choices when considering your shipping options, but what exactly are they? The transport of freight that does not require the entire space of a truck is also known as less than truckload (LTL), whereas full truckload (TL) shipments take up the space or weight limit of an entire trailer. Depending on your specific freight requirements, one option is likely better suited than the other.
Full Truckload (TL) is used by shippers when there are enough items to fill an entire truck, the customer prefers a whole truck dedicated to their goods and if the weight makes it more cost effective than less than truckload. TL shipments typically travel only on one truck with one destination.
Less than truckload (LTL) allows multiple shippers to share space on the same truck. It is the most cost-effective option of the two, with multiple companies paying for their portion of the trailer space. Usually, these types of shipments are consolidated into large, crated, or palletized packages for protection while in transit.
Reefer (Refrigerated)
"Reefer" is slang for a refrigerated trailer designed to haul perishable goods. These trailers differ from cooling vans, which are just insulated and vented. Reefers include an active closed cooling system which can transport frozen as well as refrigerated freight but could also be temperature adjusted to haul heated goods. (Although this is much less common). Companies use reefer units to maintain temperature, which means you can set a reefer unit to a specific temperature setting to maintain a product's temperature but not actually change the temperature.
Reefer trailers have more parts than standard shipping trailers which means a higher cost of operation for a driver or company including the need to keep the reefer fueled.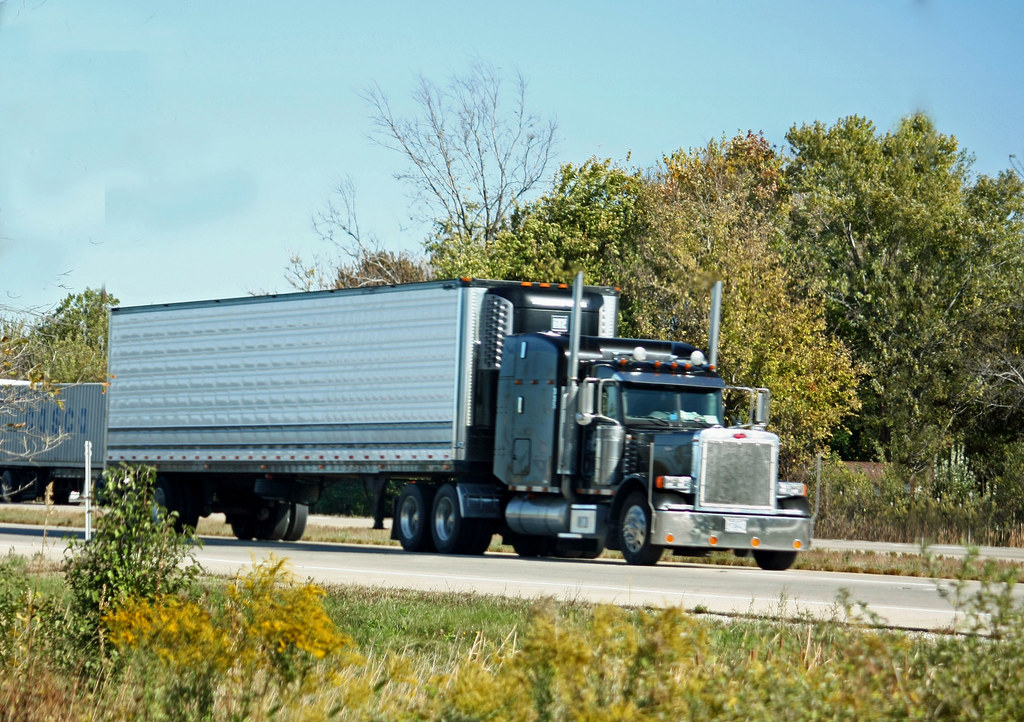 Flatbed
A flatbed is a trailer with a flattened hauling platform for those shipping solutions for freight that's taller, wider, or heavier than what fits in a standard dry van. Most flatbed trailers can be loaded from the top, sides and rear and come in several different styles with various features to handle everything from building materials, industrial equipment, aircraft parts & mobile homes.
Drivers can secure freight on a flatbed using straps, chains, steel strapping, synthetic cords or any other FMCSA approved tiedown. Height, weight and width of exact dimensions are crucial to know when utilizing a flatbed trailer.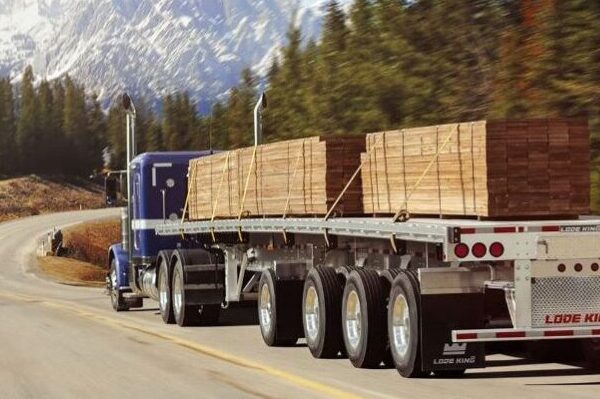 Liquid Bulk / Dry Bulk
Bulk shipping is a mass shipping technique where large quantities of goods or product are loaded in bulk for a cost-effective approach.
Liquid Bulk (Chemical Trailer) – Free flowing liquid materials must be transported in a bulk "Tanker" trailer. This is the workhorse of the bulk liquid chemical transportation industry. Sometimes also called a DOT 407 tanker, this tank is designed to move chemicals, some corrosive materials, and flammable products.
Dry Bulk Tank Trailer – A dry bulk tank trailer refers to a tanker that is used to transport dry goods, like cement, flour, plastic pellets or grain. Since these trailers don't transport dangerous goods, they are called non-code tankers. Dry bulk cargo needs to be kept dry as any moisture that finds its way into the load could ruin the entire shipment.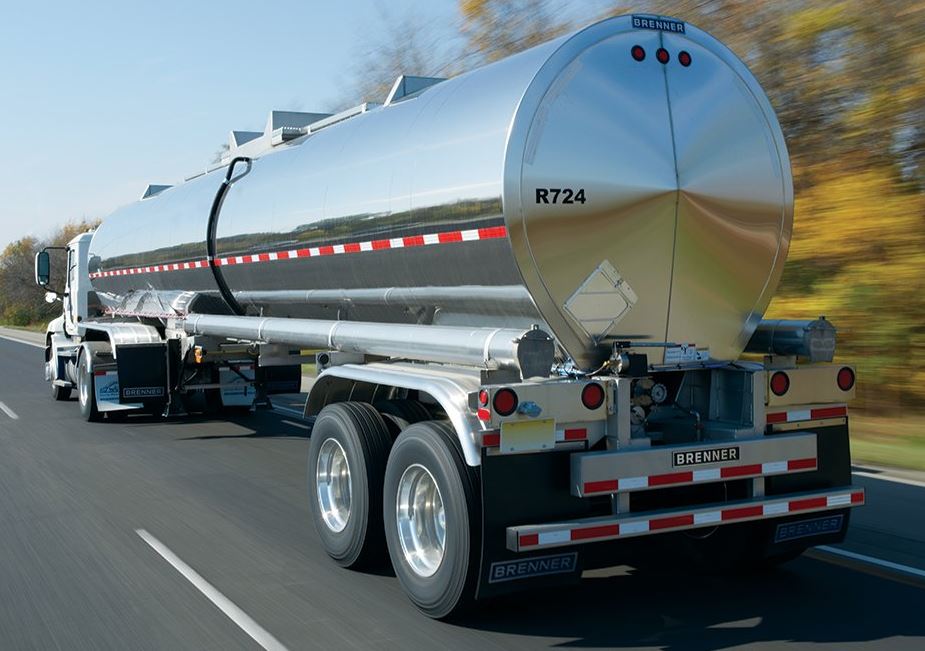 ISO Intermodal
An ISO Container is an international intermodal container that is manufactured according to the specifications outlined by the International Organization for Standardization (ISO). ISO containers are suitable for ship, rail and truck and capacity is usually communicated in twenty-foot equivalent units.
ISO containers can withstand extreme environments and structural integrity that is placed upon them through their travels and movements over land and sea. Some of the different types of ISO containers include Dry, refrigerated (reefer), Insulated, Tank, Open Top & Flat Rack.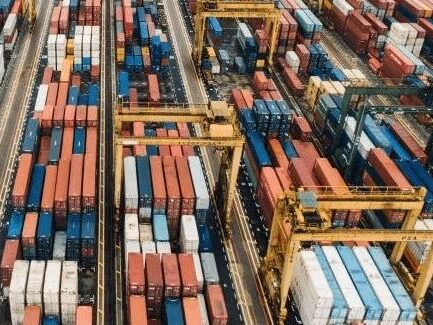 Hot Shot Trucking
This shipping option involves hauling smaller, more time-sensitive LTL loads within a specific timeframe, and usually to a single customer or location. Hot Shot loads are usually delivered using medium-duty trucks that pull flatbed trailers which include Bumper pull, Gooseneck, Tilt deck and lowboy trailers. A huge benefit to hot shot trucking is that it is often cheaper than other standard shipping options.
While hot shot trucking does not require a Commercial Driver's License for loads under 10,000lbs, all drivers are still required to obtain a Motor Carrier Authority Number and be approved to drive by the Federal Motor Carrier Safety Administration (FMCSA).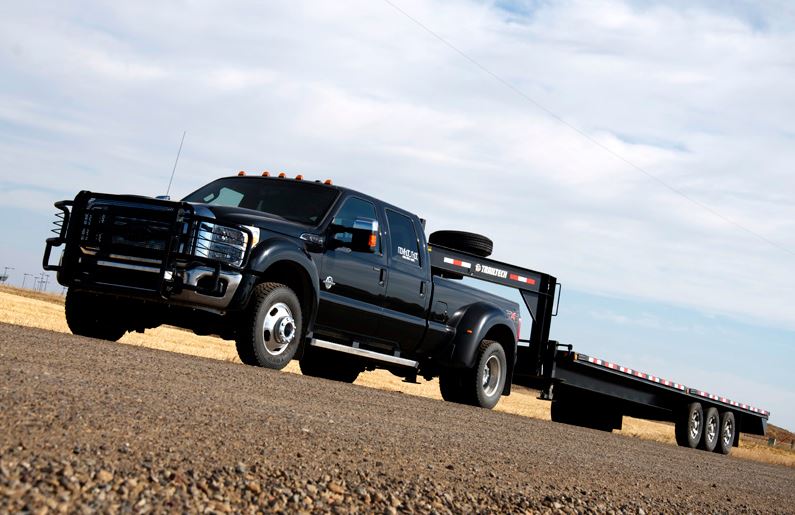 Sprinter Van
A fuel-effective solution to shipping that offers great mobility on the roads, making it easy to move from one place to another as efficiently as possible. Because their roof spans are higher than cargo vans, slightly taller items can be stacked for effective transportation. Most sprinter vans also come with interior customization options, offering multiple cargo packing possibilities which is great for that last mile shipping
The cargo space in a sprinter van is about 13.5 feet long and it can haul up to 5,000 lbs. of cargo. There is a side opening as well as a rear door for easy loading & unloading.